I recently had the misfortune of being involved with a new trading software named Bitcode AI. That's me, always trying to make an extra buck when I can. Anyways, I heard about the Bitcode AI trading software after reading a post on Facebook. It looked very real and seemed to be a legitimate way for me to earn money online.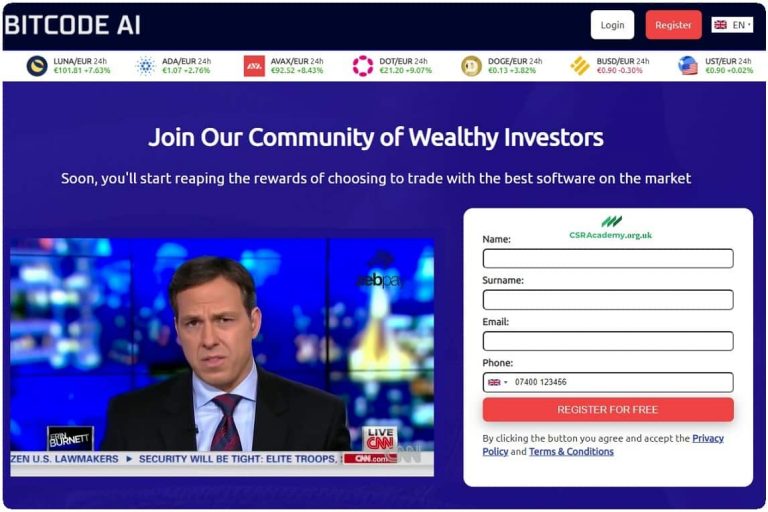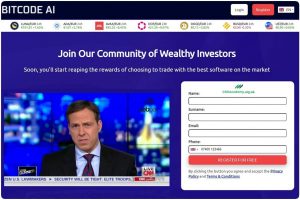 However, when I clicked on the link I was directed to a website that looks like the image above. As you can see there is a news article and then next to it a registration form. Again, everything looked very authentic to me so I decided to invest. Unfortunately for me I neglected to conduct some proper research. If I paid attention and listened to what is going on these days with crypto scams chances are I would have been saved so to say.
A simple search for Bitcode AI review would have landed me here: https://csracademy.org.uk/bitcode-ai-review-scam-software/ . Had I read this article I would have never invested. It seems Bitcode AI is a "cloned" software which is used by affiliate scammers. It seems I was not the only one that was tricked into believing this shameless piece of fraud. But that doesn't make me feel much better, and it certainly doesn't alleviate the stress and depression I underwent after losing so much money.
This is a warning to all my viewers. If you ever feel tempted to invest in a scheme that promises you guaranteed income without risk, just avoid it. I had to work very hard and ask a lot of favors from friends and family just to get through these last few months. Thankfully, my financial situation pretty much stabilized recently so I am back in full mode and generating money after getting some legitimate jobs.